Spott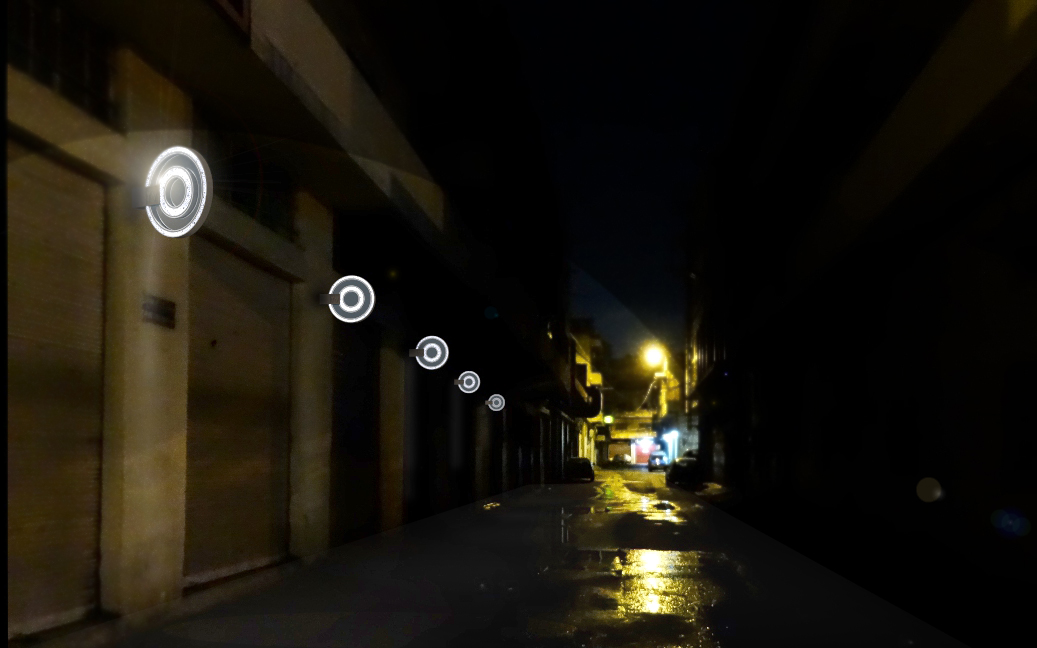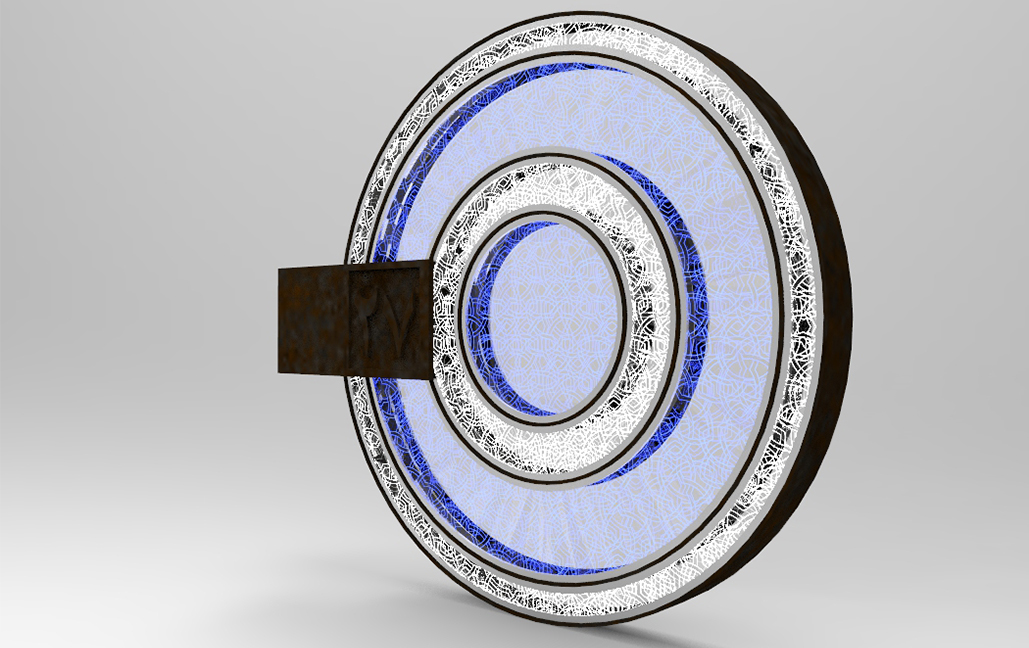 Madine El Sinaieh is an industrial zone on the outskirt of Beirut. This area is known for being full of workshops that welcomes most of the artisans of the city, all fields involved.
It gathers a wide range of specialization, from mechanics to carpenters, all kind of material, raw or treated. The traffic is congested and a lack of signaling and shops' names, you can easily get lost for some long minutes trying to look for a spot to park your car or one of the shops.

By night this district turns almost into a dark ghost city where it is not advised to wander around.

Spott is a lamp that can be set up to categorize shops by services creating a color coordinated system that helps organizing the chaos of the area during the day. During the night, all the light sources become white giving illumination to a usually ill lit area.

The lights are made from circular plexiglass on which arabic arabesque are engraved. The presence of arabesque is an homage to the oriental craftsmanship trade.